Just wonder if this also happened to someone esle!! Cleaned my bike the other day (1200GS) and noticed "white spots" creeping from underneath the black cover just behind the frontwheel...see pic1...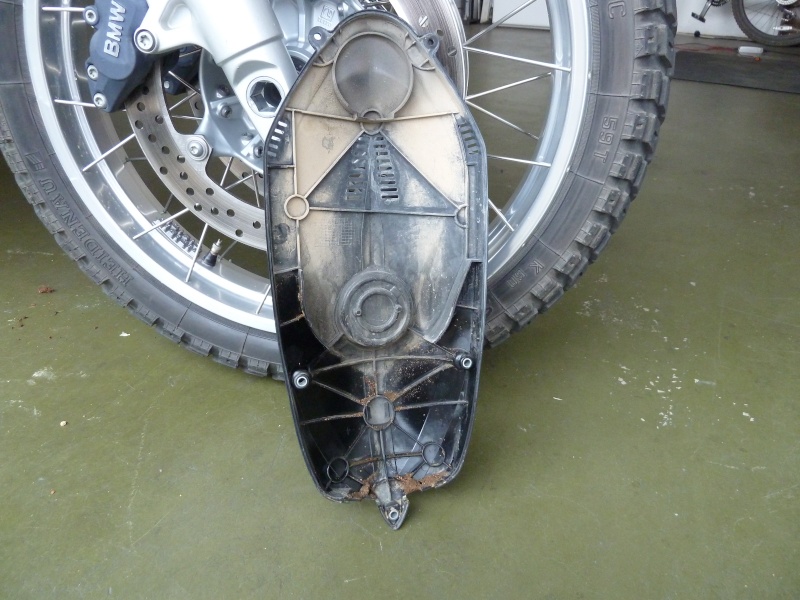 .....took the cover off and on the inside of the cover is a sort of "spunge" which was completely wet...pic 2
Now take a look what the result was due to this wet spunge...pic 3. Will have to visit Dieter this week.